For all your window replacement needs in Tyler, TX, Lackey Glass is here to help.
Whether it's a new build or you're upgrading your current windows, we've got the experience to handle it. Let's hear about what you're working on.
Sometimes, Window Repair Just Won't Cut it
If you're ready for a complete re-design and a fresh new look, replacing your windows can transform your space. New windows are also a great way to improve the energy efficiency of your home.
If you've got a new build that you're working on, we're ready to deal with the high-volume work. Whatever the reason for your new windows, make Lackey Glass your first call.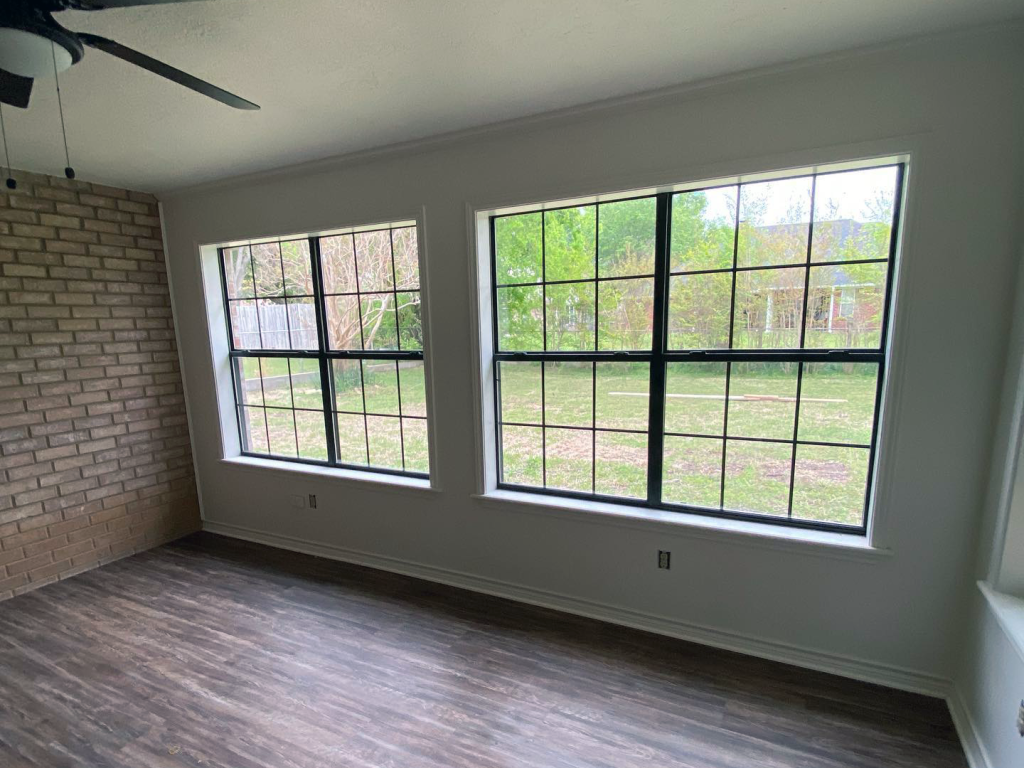 Let's Get You New Windows
Ready to swap those old windows out? If your windows have reached the end of their life, trust a courteous, Andersen Certified Contractor to put new, more efficient windows in for you.
When your new build needs the best windows, Lackey Glass has you covered. Modern, high-end windows will make your build incredibly attractive to potential buyers.
Does your house not get enough natural light? Do you wish you had a larger kitchen window to see the backyard while you cook? Lackey Glass can make that happen!
Just because it isn't a new build doesn't mean you can't put new windows in!
If you need to repair the window, chances are the screen needs work too. While major damage usually requires replacement, small damage can be fixed by our Lackey Glass professionals.
How New Windows Improve Your Home
Save Money and Increase Curb Appeal
Not only do new windows improve curb appeal, but they can also save you money. Swap out those old, single-pane windows for hyper-efficient, modern, dual panes. You'll see the return on your investment when you get your next utility bill.
We come to your home, remove your old windows, and put new, maximally efficient windows in their place.
When you're ready for new windows, choose an Andersen Certified Contractor, Lackey Glass.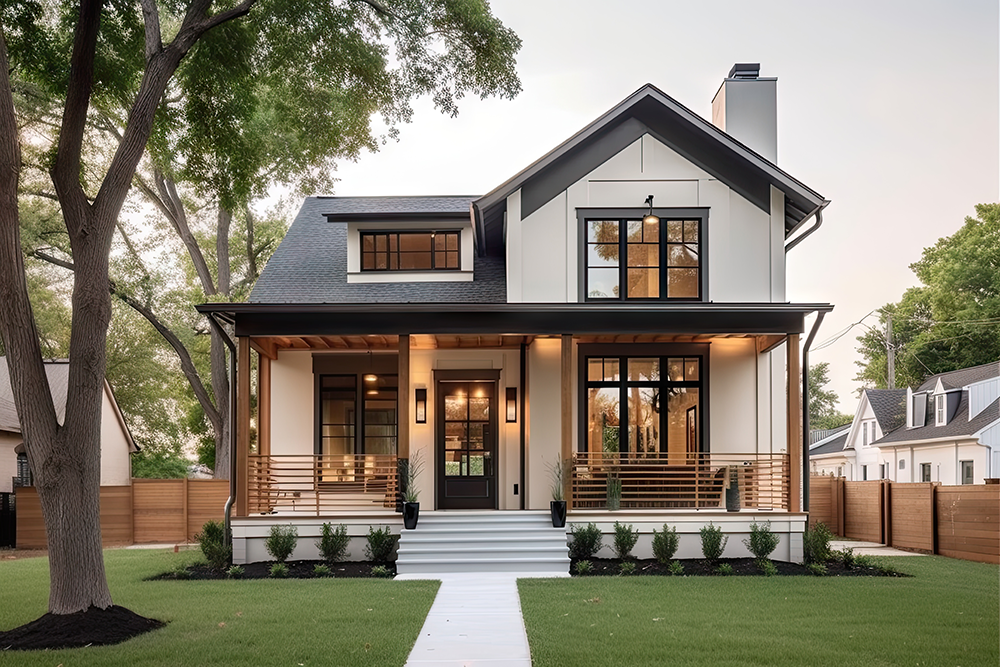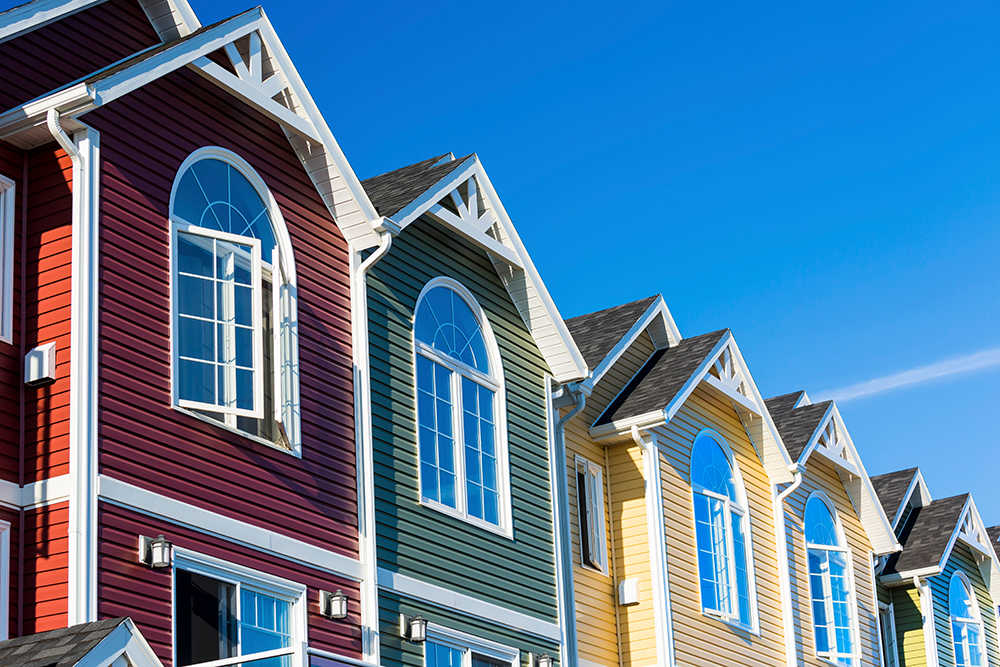 Make Your New Build Shine
If you've got big dreams for your new build, Lackey Glass is the window installation company in Tyler, TX, that'll make them a reality. Whether it's a single-family home or a full row of new townhomes, we're ready to do the job.
Installing new windows can certainly be costly, but they also eventually can pay for themselves. There are several major perks to putting new windows in your home:
A 2023 study from the Journal of Light Construction found the average home value increased by nearly $14,000 after window installation.
Improved energy efficiency
The US Department of Energy has said that homeowners can save more than $400 annually by switching to energy-efficient windows. If your Tyler, TX home has single pane, wood windows, you may save even more when you switch to high-efficiency double panes.
Reduction of drafts and noise
Windows are the most common source of drafts in your home, so replacing them naturally means you'll be more comfortable.
Modern windows are also better at sound dampening than older ones, meaning reduced noise pollution in your home.
A more enjoyable living space
With all these benefits, it's easy to see how you'll enjoy a more comfortable, more peaceful, and more affording living environment.
Should I Replace Old Windows?
As a general rule, windows have a useful life of roughly 20 years. If you find that your house is getting more drafty or your windows just don't shut like they used to, it may be time to replace them.
Replacing old windows can save you money in the long run as well. Homeowners planning to stay in the same house for a while may benefit from this as a long-term investment.
For shorter terms, replacing the windows increases your property value when it comes time to sell.
If you're considering window replacement in Tyler, TX, give us a call.
Can I Do My Own Window Installation?
You certainly can, but most people will find it isn't worth the time.
A professional window installer can do the work much more quickly and more effectively, freeing you up to do other things.
Does Lackey Glass Handle New Build Homes?
Yes! In a new build home, Lackey Glass offers window installation.
However, if your last contractor didn't do the work correctly, we're happy to repair their mistakes.
Contact Us for a Quote Today
New windows are a big investment, but so is your home. For most of us, our homes are the biggest investment we'll ever make. To improve your home's value and comfort, call us today about window replacement.