Trust your window installation in Whitehouse, TX, to the pros at Lackey Glass
Are you in need of a window upgrade? Is it time to replace that glass shower door? Whatever you need for window installation in Whitehouse, TX, let Lackey Glass help.
Do You Know How Old Your Windows Are?
While they're rarely replaced on time, windows have a useful life of roughly 15-20 years. Plenty of homes still have the original windows well past that, though.
If your windows are more than 20 years old, chances are they're costing you money. Your old windows aren't as efficient as they once were. Plus, modern windows have incredible insulation value and can save you money over the long term.
Lackey Glass is an Andersen Certified Contractor and can recommend the best modern windows for your replacement.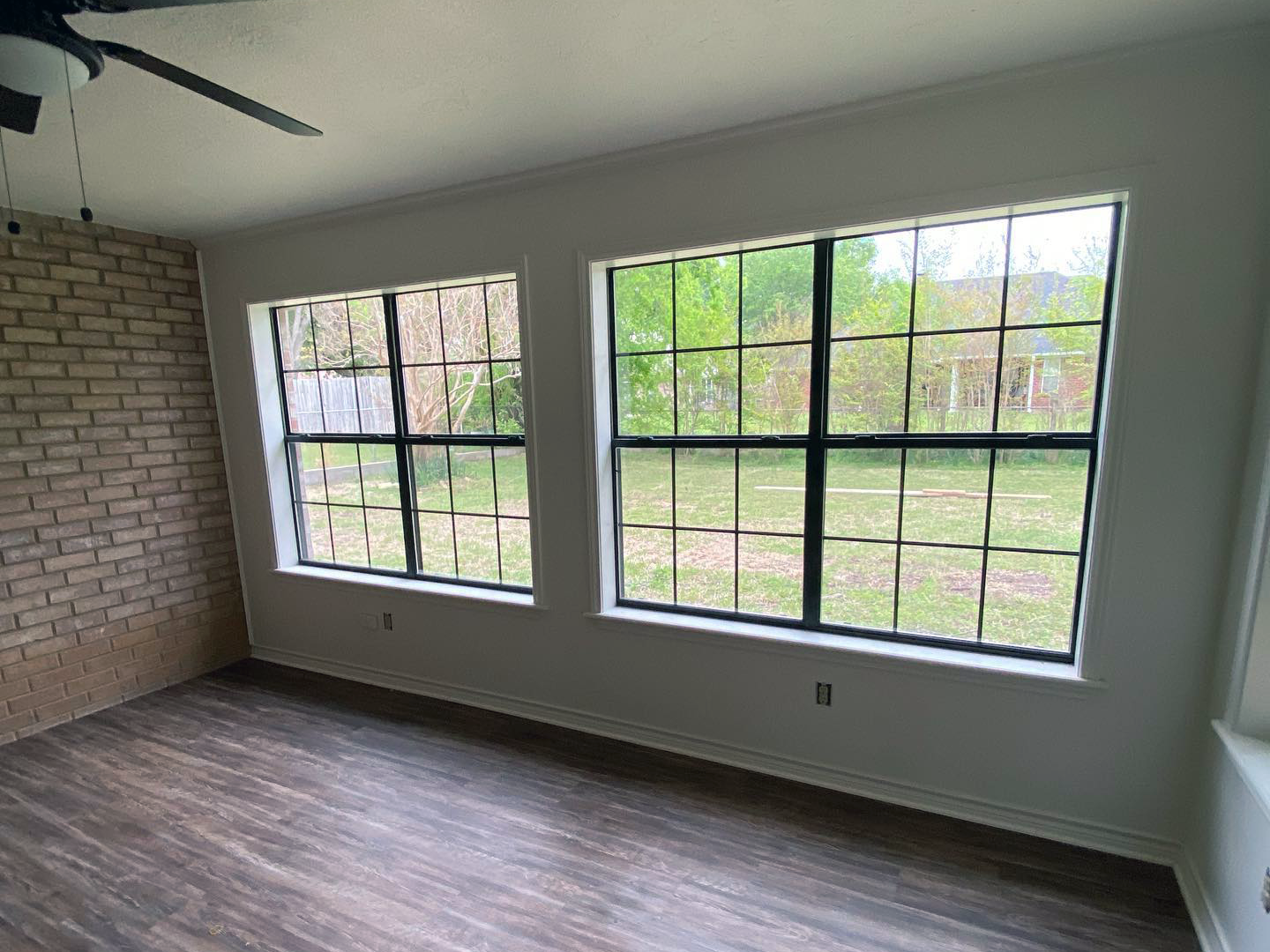 Lackey Glass Installs, Repairs, and Replaces Windows
When you're handling new construction, you need a responsive window installer. When you choose a local company, you're a higher priority than you would be to a nationwide chain.
If you're constructing a new build home, let Lackey Glass handle the window installation in Whitehouse, TX.
A complete replacement isn't your only option. If your windows aren't working as well as they should, let us take a look. You might be able to get away with some minor repairs that'll extend the life of your windows a few extra years.
When you need a window repair company in Whitehouse, TX, we're here to help.
If your windows are past the point of repair – or you're just ready to invest in your home – Lackey Glass can put in completely new windows.
You'll get the benefits of increased energy efficiency and improved curb appeal, as well as a greater sense of comfort in your home. Call us today so we can tell you more.
We Also Handle Shower Doors, Mirrors, and All Things Custom Glass
Beyond window repair and replacement, Lackey Glass has several other services as well. We've got you covered for shower doors, mirrors, and even custom orders.
Shower Door Installation and Repair
Does your shower door not work like it used to? Do you want to get the look of a modern, frameless shower door? We'll handle it.
If you need to install heavy mirrors – or a large quantity of them – leave it to us. Lackey Glass handles everything from installing large mirrors in a residential home to industrial curtain walls.
Need something a little more unique? Not a problem!
We love a challenge and work on any and all glasswork projects. Call us, and we'll make your project come to life.
When to Repair vs. When to Replace
You have a cracked or broken pane of glass

Your window gets stuck routinely or moves slowly overall

Your window casing starts to deteriorate

You experience small, occasional water leaks
Your windows have routine condensation on the interior

You have major structural issues with the window panes or the frame

You experience anything beyond occasional, minor water leaks
We Have You Covered for New Builds as Well
Do you need bulk window installation? If you're looking for a window installation company in Whitehouse, TX, contact Lackey Glass.
Contact Us for a Quote Today
When you're ready for new windows, mirrors, or shower doors, let us know. Our experts will guide you through the process and offer a professional recommendation.