Everything you need for window replacement, repair, or installation in Lindale, TX
Whether you're investing in new windows or making minor repairs to your existing ones, trust Lackey Glass for all of it.
Are Your Windows on their Last Legs?
Windows don't last forever. Even if they don't look worn, your old windows may need work.
Old windows can let in drafts, making you uncomfortable and costing you money. Replacing them with new, energy-efficient windows keeps you comfortable at a lower cost.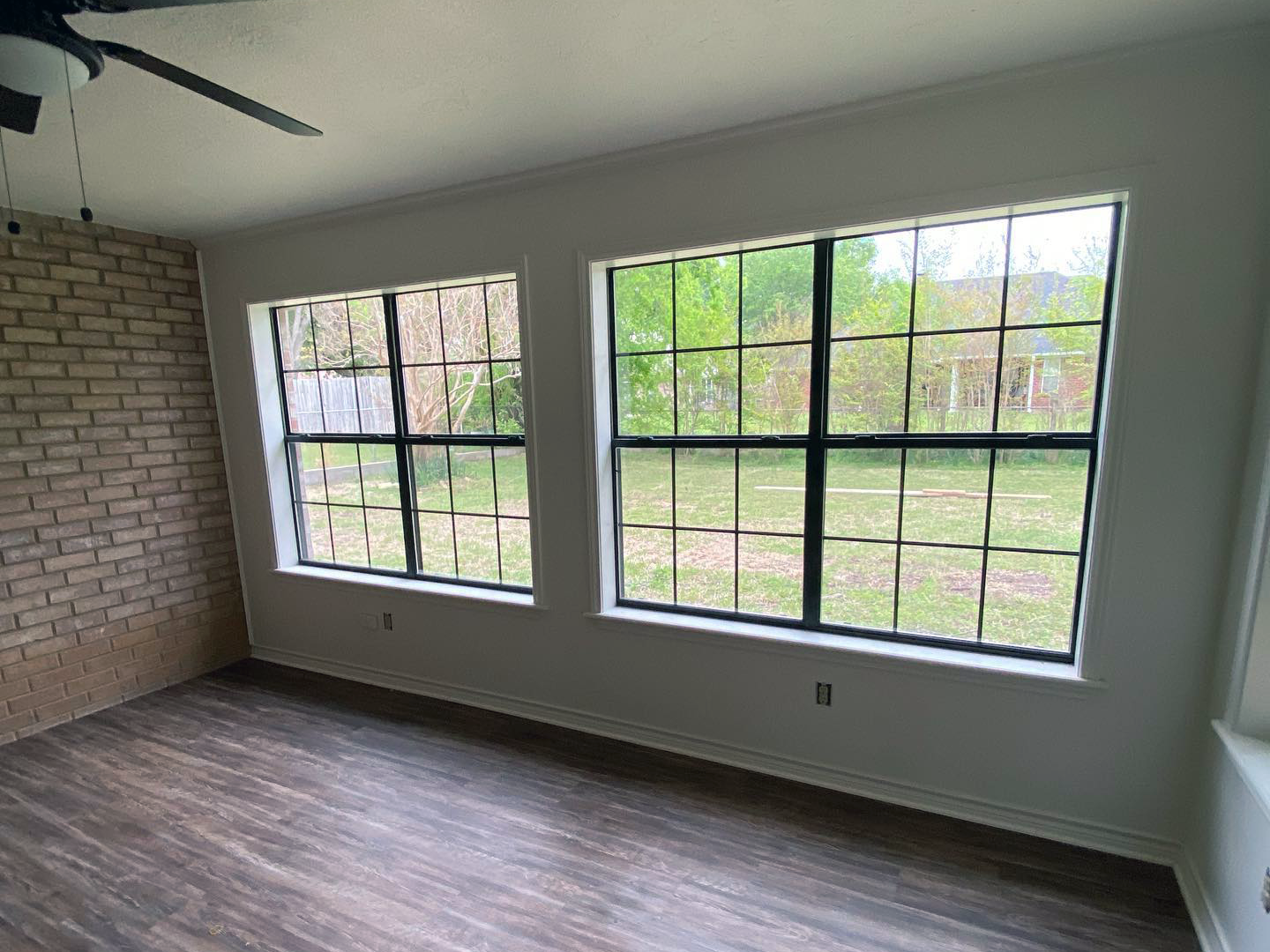 Lackey Glass Handles Repair, Replacement, and New Window Installation in Lindale, TX
You don't always need to replace your windows. You can enjoy some of the cost-savings of new windows by simply replacing the glass panes.
Of course, if you have any cracks in your glass or your frame, we can fix those, too. When you need a window repair company in Lindale, TX, we're here to help.
Ready to make the investment in your home? Window replacement is a great long-term decision to increase the value of your home and lower your energy bills.
If you're in need of new windows, trust Lackey Glass to complete the window installation in your Lindale, TX, home. Let's talk about the options that are right for you.
We Work on Shower Doors, Mirrors, and Custom Glass Work, too
We don't just repair and replace windows. We handle mirrors, shower doors, and custom orders, too.
It's not always the window glass that needs work. If your shower door doesn't function properly – or you're just looking to upgrade – we handle that, too.
If you need to install heavy-duty mirrors, leave that to the pros. We've got the install covered efficiently and safely.
When to Repair and When to Replace
You have a cracked or broken pane of glass

Your window gets stuck routinely or moves slowly overall

Your window casing starts to deteriorate

You experience small, occasional water leaks
Your windows have routine condensation on the interior

You have major structural issues with the window panes or the frame

You experience anything beyond occasional, minor water leaks
We Also Work on New Builds
Do you need a window installation company in Lindale, TX, for your new build home? If you're looking for bulk window installation, give us a call.
Whether it's repair or replacement, residential or commercial, we handle it all. For all your glass needs, trust a local, family-run business to get the job done.