Your Commercial Glass Company in Tyler, TX
Commercial needs are more unique and complex than the needs of residential windows.
You likely need higher volume, and your margins for error are razor-thin.
With decades of combined experience, we know how to source the best windows for you on a timeline that works with your project.
When you can't afford to miss a deadline, you want to trust a local company that cares about your work instead of a national one that sees you as another number.
If you can't afford anything less than perfect, you want Lackey Glass to handle your project.
Commercial Glass Repair and Replacement in Tyler, TX
A cracked window means fewer customers walking through the door.
When your windows and doors see that much traffic, they're going to wear down eventually. When that happens, you need the problem solved immediately.
Lackey Glass will come in and assess the damage to your windows. From there, we'll make a recommendation for what you should do.
In some cases, we may recommend replacing the glass as a more cost-effective long-term option. Whatever you decide to do, we'll make sure it's done properly.
When your windows look like new, your business can thrive. What customer wants to walk into a store with damaged or cloudy storefront windows? Creating an inviting space for your customers is only going to increase your income.
Don't let a cracked window cost you business.
Call Lackey Glass so you can get back to work.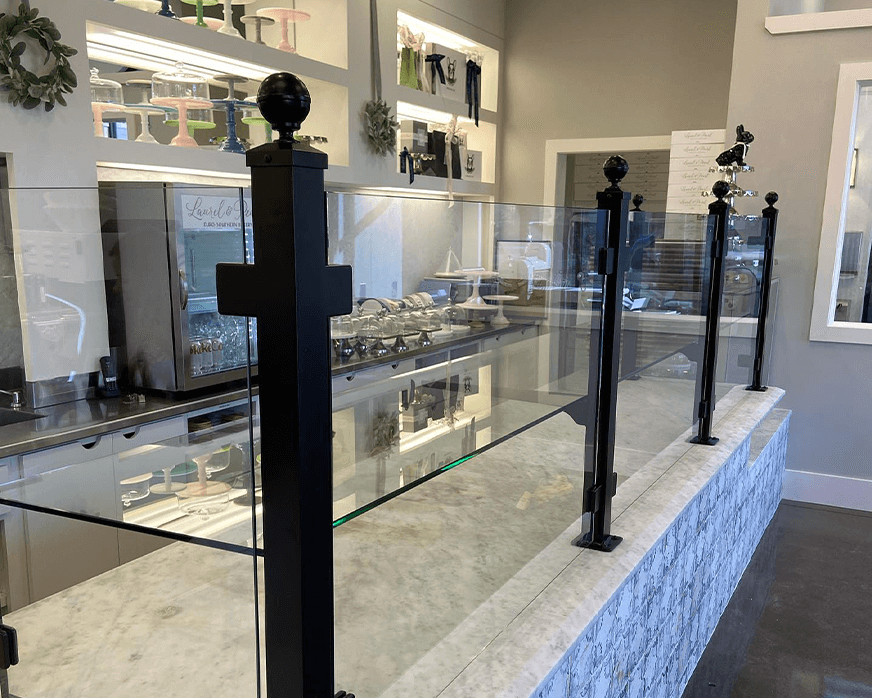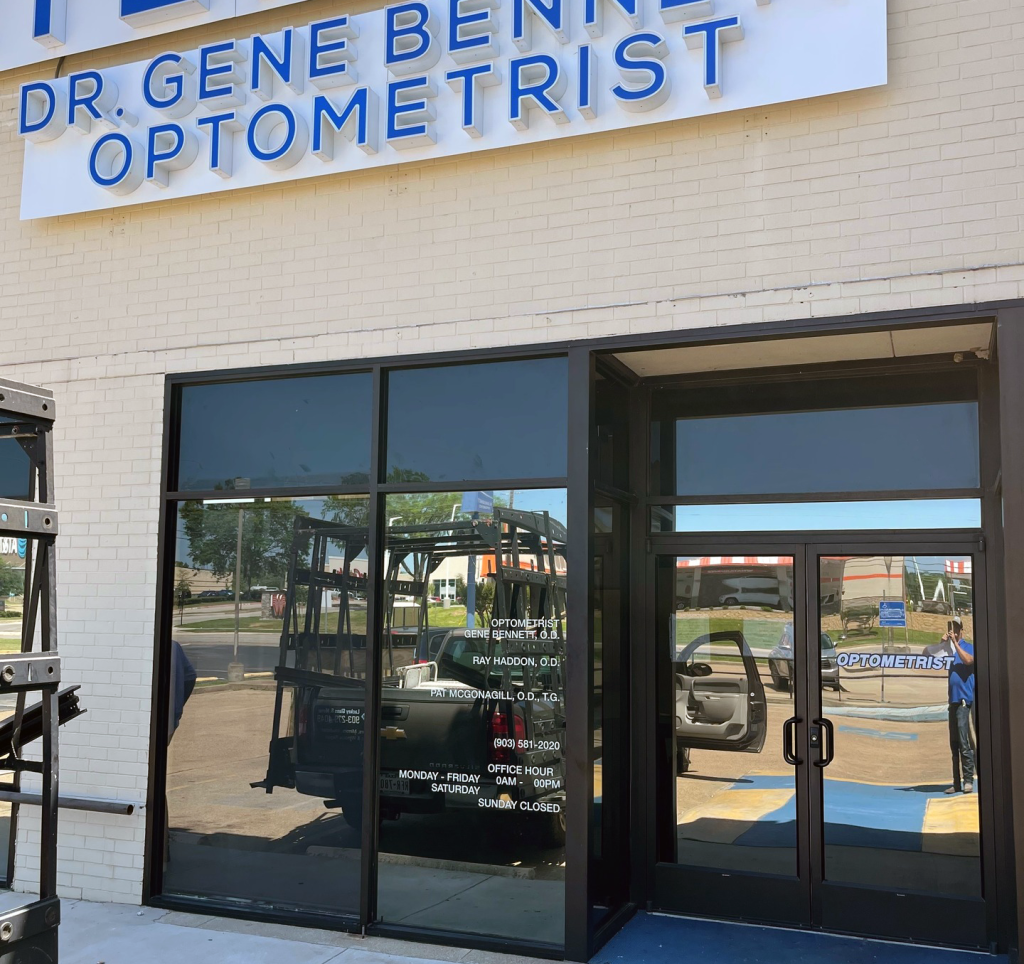 Storefront Glass Installation in Tyler, TX
When you have a new commercial build, you need a full glass installation as opposed to replacement.
Lackey Glass can come in, assess your needs, and handle the full installation process.
They say the eyes are the windows to the soul. We say the windows are the soul of your business. If you want the best-quality storefront glass and you want it installed perfectly, we're the commercial window company in Tyler, TX, for you.
Window Installation for New Commercial Builds
If you're building new commercial buildings, let Lackey Glass handle the windows. We work on new builds for both residential and commercial, so we've got the expertise you need.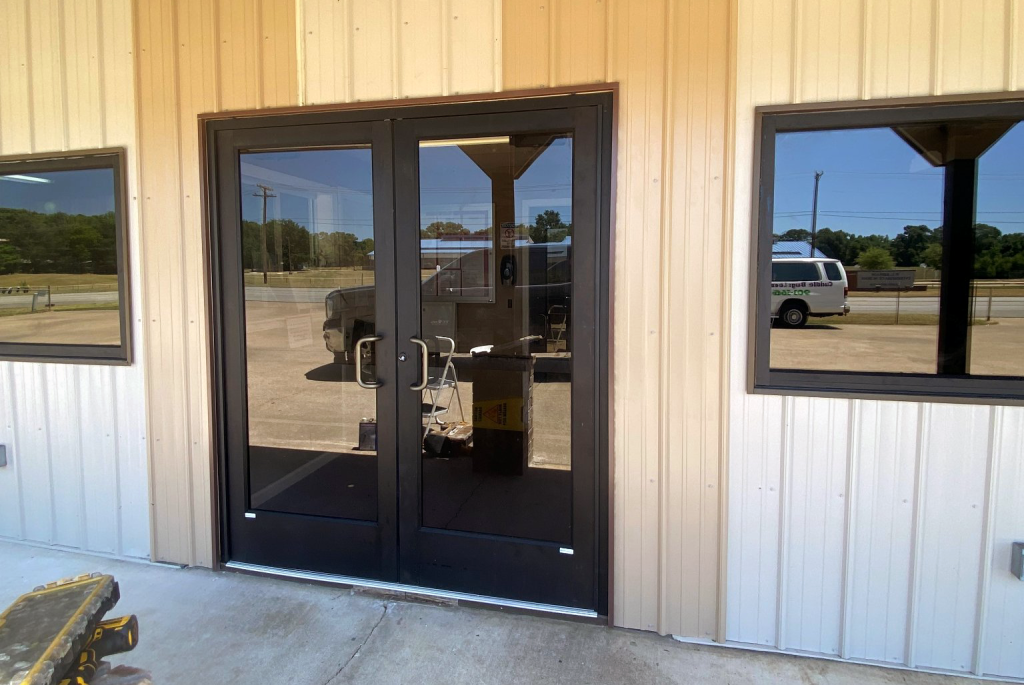 Any business that wants to improve their aesthetic and make their space feel larger benefits from mirror walls. Businesses that should consider mirror walls include:
Fitness centers
High-end retail
Photography studios
Hair salons
Curtain walls mainly have aesthetic value. They make the outside of your business more attractive and beckon customers to come inside.
Businesses that would benefit from curtain walls include:
Office Buildings
Hotels
Shopping Malls
Corporate Headquarters
Mixed-Use Developments
Retail Stores
Automotive Showrooms
When your door isn't functioning properly, you can't get customers in the door, and it costs you money. Simple as that. Call Lackey Glass for quick and convenient storefront door repair.
Wide Range of Commercial Glass Products
If you've got something non-standard, we'd love to make it for you! Whatever you're thinking, give us a call, and let's discuss it!
Any business serving food needs sneeze guards that adequately protect the food being served. Depending on the structure of your building, you may need custom sneeze guards. Either way, Lackey Glass will install them – and even cut custom glass – for you.
Sneeze Guards
Door Hardware
Closures
Glass partitions
Exchange Windows
Bybass Windows
Fire Glass
Bullet Resistant Glass
Call for a Glass Repair or Replacement Quote
Whether you need a full set of new windows or just want your storefront to look like it used to, we're here to help. Whatever your commercial glass needs, we have the experience and drive to get the job done.