Call Lackey Glass, your local mirror installation company in Tyler, TX
When you need mirror installation, let Lackey Glass handle it.
Mirror, Mirror on the Wall
It's not magic, it's just good business. When you want to update and modernize your home, trust a team with old-school business values.
With over 30 years of combined experience, Lackey Glass has installed almost every kind of mirror out there
If you've got heavy mirrors, you want to leave the installation to professionals. Whether you're installing a large mirror in your home or putting a full mirror wall into your business, let us handle it.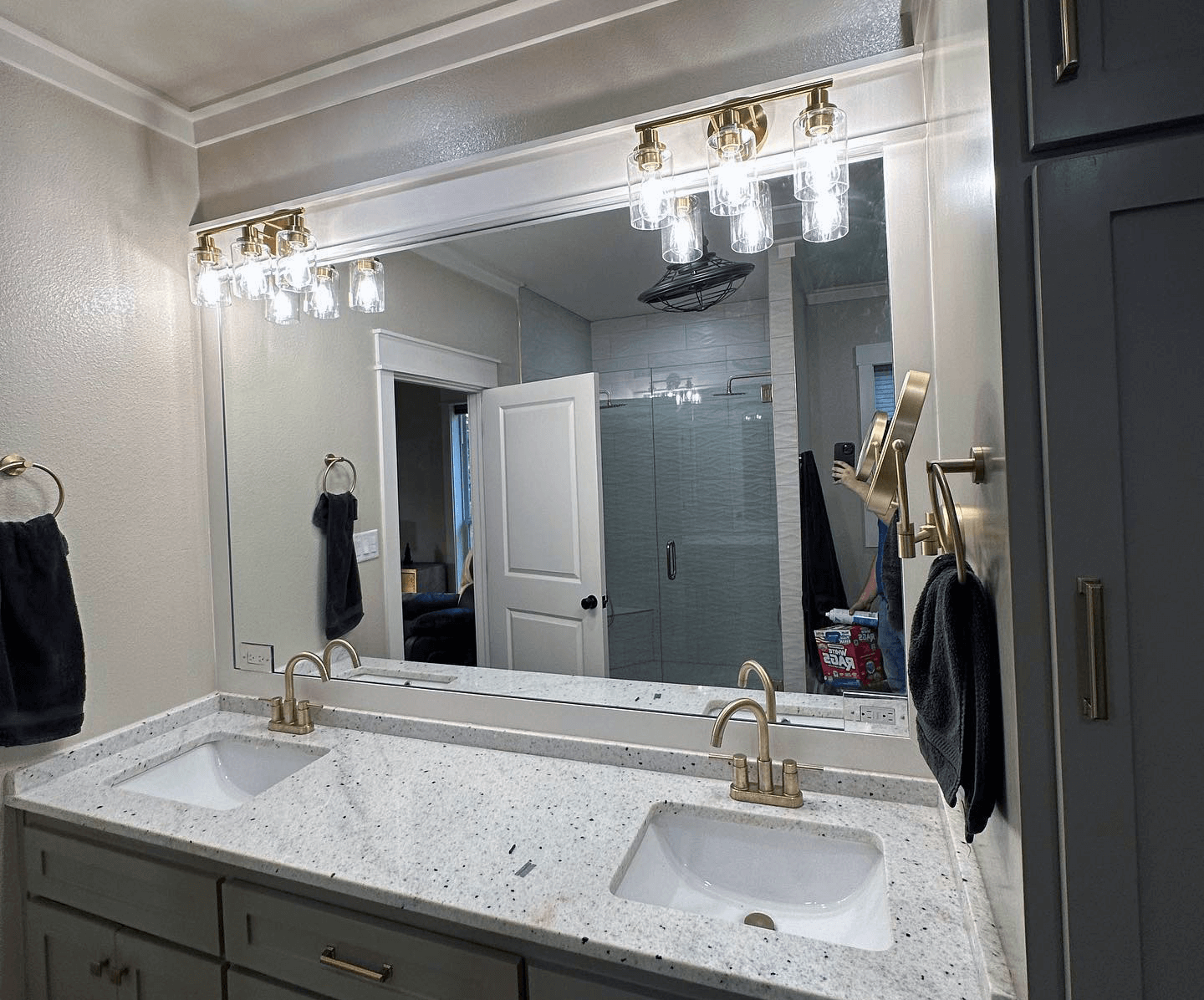 What Kind of Mirrors Do We Install?
Mirror walls are coming back into vogue, and homeowners are using them to make their spaces feel larger and brighter.
Of course, it's not just homeowners who benefit from large mirrors and glass. We do plenty of commercial installations of both mirror and curtain walls.
Heavy Residential Mirrors
If you aren't 100% sure you can safely install a heavy mirror, call Lackey Glass.
We'll come to you, anchor the mirror safely to the wall, and save you the risk and hassle of moving a heavy mirror yourself.
Do you have a specific vision in mind? Let's bring that to life. If what you want isn't mass-produced, we want to help you create something uniquely you.
Can You Install a Mirror Yourself?
They can. All aesthetic improvements can add value to your home. Changing out old shower doors for new, frameless glass doors is going to impress potential buyers. This is especially true if you're doing any remodeling work and switching from a shower curtain to glass shower doors.
Contact Us for a Quote Today
Whatever you need, we're here to make sure the job is done right the first time. See why locals love us.