Call Lackey Glass, your trusted window repair company in Tyler, TX.
You don't always need to replace a window. In fact, replacing your glass panes or making minor repairs to the frame is often a better use of your time and money.
Whether you want to improve curb appeal, save money on your energy bill, or do much-needed window repairs, we do it all for you.
Lackey Glass can:
Replace individual window panes
Refurbish old windows
Handle complete window replacements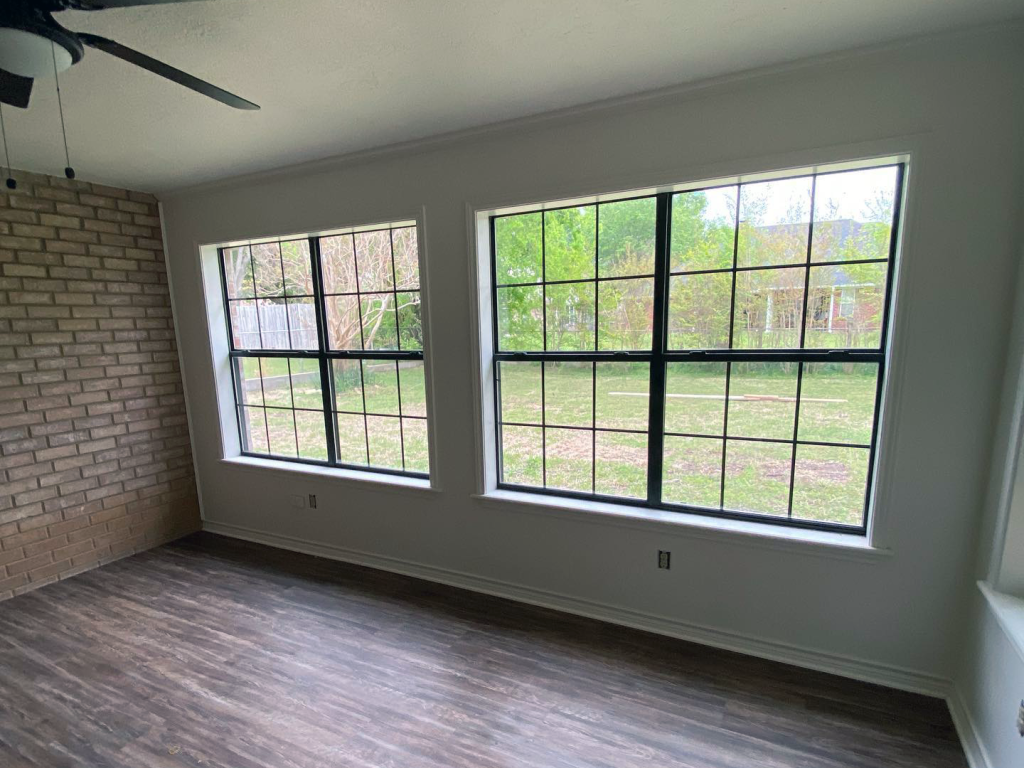 Not Every Broken Window Needs to be Replaced
Sometimes, a new window is absolutely worth it. Full replacements can improve curb appeal and your home's insulation value, especially for older houses.
However, not every situation calls for completely new windows.
Replacing just the panes of glass won't net you all the energy bill savings of full repair. However, it'll get a lot of those savings at a fraction of the price. Do your windows just look tired and worn? Plenty of older homes in the Tyler, TX, area could benefit from a window refresh instead of a full replacement. If curb appeal is all you're after, refurbishing original windows keeps the character of the home while improving its look. Compared to replacing the entire window, replacing the glass panes can save you up to 75% of the cost of a new window. Let's talk about the best option for you.
Schedule a Consultation
Don't know whether repair or replacement is right for you? Here's some guidelines:
What You Can Repair
A broken or cracked window pane
Window fog or condensation in between the glass
Broken or free-floating muntin bars
Missing or broken vinyl beading
When You Need a Replacement
Rotten frame
Mildew or mold around the window's opening or on the window stool
Broken sash or major damage to the frame
Contact Us for a Quote Today
If you're still not sure whether you need a repair or a replacement, we can help. Give us a call, and we'll go over your options.
Are you already sure you need window repair? If you're ready to get those old windows fixed, we're ready to do the job.