Whether you need installation or shower door repair in Tyler, TX, let us handle the work for you
Upgrading your shower door is a quick way to transform the look of your whole bathroom. When you're ready to make the investment, call Lackey Glass.
When you need to repair or replace your shower door, we can help. Whether you're going with a pre-made or custom shower door, we've got the installation covered.
Contact Lackey Glass today to talk about how we can help reinvent your bathroom.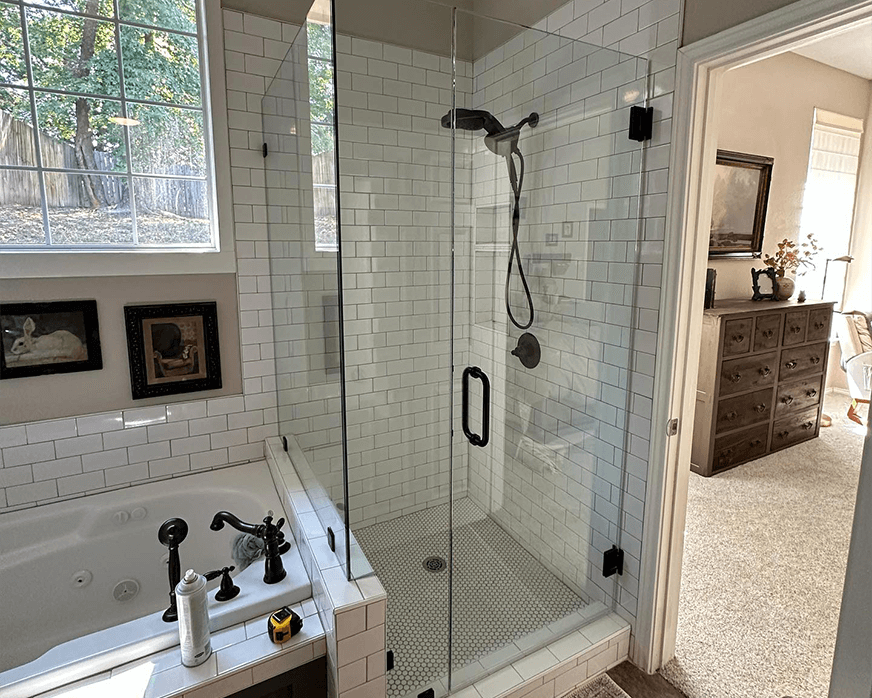 We Install and Repair Your Shower Doors
Custom Shower Door Installation
The only way to ensure a perfect fit in your shower is with a custom door. We routinely handle custom shower doors – in fact, it's one of our biggest passions.
When you're tired of pools of water on your bathroom floor, the only fix is a custom shower door.
Prefab Shower Door Installation
Not everyone needs a custom shower door. Prefab doors use budget-friendly matters and save money if you have a standard shower width.
When you choose a professional installation, you're assured of a high-quality product that fits your shower perfectly.
Working with Lackey Glass for shower door replacement couldn't be simpler. With over 30 years of experience in glasswork, we can handle even the most complicated projects.
You may not need a completely new door. If your shower door is a little off the track but otherwise functional, we may be able to repair it and save you money.
If your shower door doesn't open and shut like it used to, it's time to call Lackey Glass.
We'd love to help you figure out if repair or replacement is the right option for you.
How New Windows Improve Your Home
Save Money and Increase Curb Appeal
Not only do new windows improve curb appeal, but they can also save you money. Swap out those old, single-pane windows for hyper-efficient, modern, dual panes. You'll see the return on your investment when you get your next utility bill.
We come to your home, remove your old windows, and put new, maximally efficient windows in their place.
When you're ready for new windows, choose an Andersen Certified Contractor, Lackey Glass.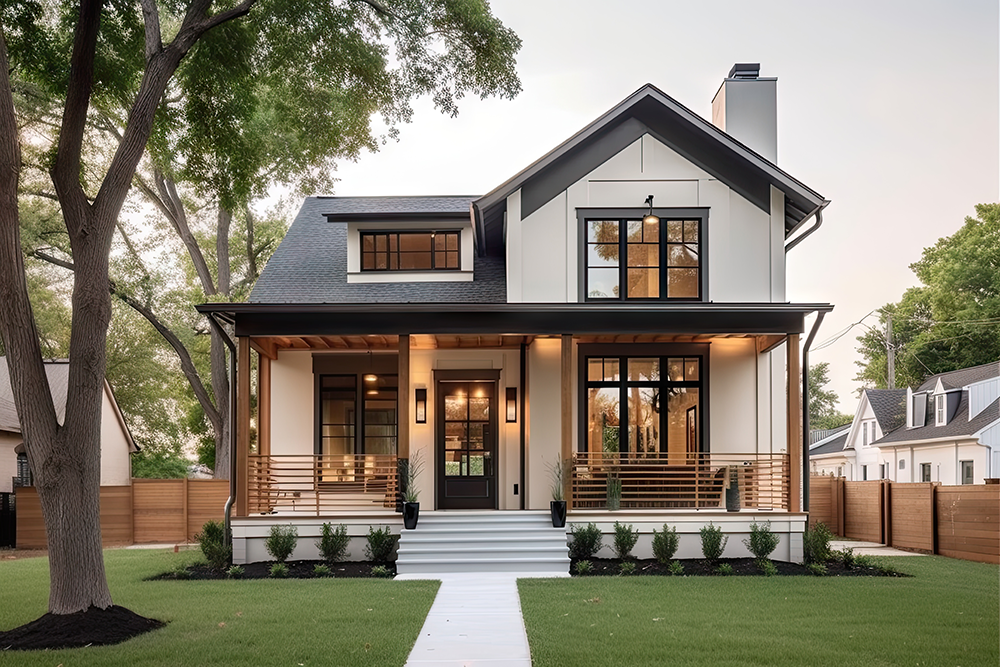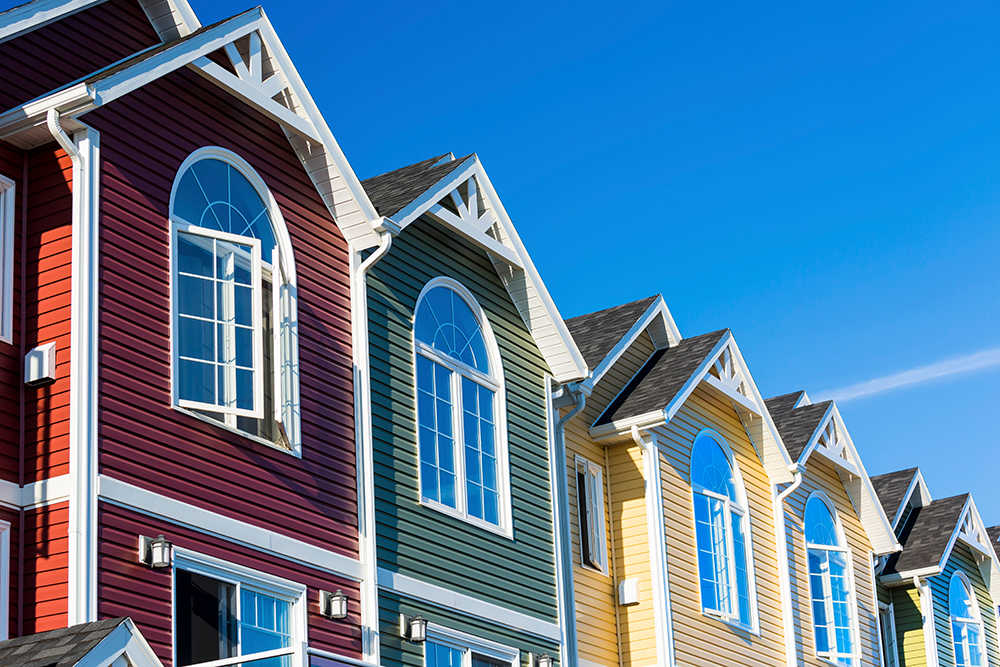 Make Your New Build Shine
If you've got big dreams for your new build, Lackey Glass is the window installation company in Tyler, TX, that'll make them a reality. Whether it's a single-family home or a full row of new townhomes, we're ready to do the job.
Installing new windows can certainly be costly, but they also eventually can pay for themselves. There are several major perks to putting new windows in your home:
A 2023 study from the Journal of Light Construction found the average home value increased by nearly $14,000 after window installation.
Improved energy efficiency
The US Department of Energy has said that homeowners can save more than $400 annually by switching to energy-efficient windows. If your Tyler, TX home has single pane, wood windows, you may save even more when you switch to high-efficiency double panes.
Reduction of drafts and noise
Windows are the most common source of drafts in your home, so replacing them naturally means you'll be more comfortable.
Modern windows are also better at sound dampening than older ones, meaning reduced noise pollution in your home.
A more enjoyable living space
With all these benefits, it's easy to see how you'll enjoy a more comfortable, more peaceful, and more affording living environment.
When Should You Replace Your Shower Door?
When You Want to Improve the Look of Your Bathroom
Sure, the door functions properly, but it might be dated. If you want to update the look of your bathroom, getting a frameless shower door offers a sleek and modern design.
When Your Door Stops Holding Water Completely
Are you noticing little puddles of water outside your shower door? They may be just a few drops now, but these problems only get worse.
Just because your bathroom floor can handle water doesn't mean it's good for its long-term health. Choose a preventative measure and install a new door.
When Your Door Won't Close
If it's just a tiny bit off the track, we can repair it. When your door gets to the point where it won't close, though, it's time for a replacement.
Once your shower door stops closing properly, you're going to get puddles outside of your shower routinely.
This is a sure sign it's time for a new door. Once the hardware on your door goes, it's only a matter of time before your door loses its functionality.
When you see rust, call Lackey Glass and let us install a new shower door.
Do Glass Shower Doors Add Value to My Home?
They can. All aesthetic improvements can add value to your home. Changing out old shower doors for new, frameless glass doors is going to impress potential buyers. This is especially true if you're doing any remodeling work and switching from a shower curtain to glass shower doors.
Contact Us for a Quote Today
When you need a new shower door, don't trust just anyone to get the job done right.
Choose a local, family-run shower door installation company to do the job. Choose Lackey Glass.